News
Category: News
Published on Tuesday, 07 February 2017 22:13
Written by TheBeerNut
For the last six years, Beoir's Beer of the Year competition has offered the clearest picture of the Irish beer connoisseur's drinking preference. That beers of such high calibre as Of Foam & Fury, Shandon Century Stout and The Full Irish have won it previously shows that we are, collectively, a discerning bunch. Uniquely, the competition has no entry process or fees, or limitations on which types of beer and from which kinds of breweries may enter: as long as it's Irish it's eligible and the only judge is the individual drinker's palate.
This year, for the first time, an additional award has been given to the best overall brewery: the one which scored the most points in total across all of the beers nominated. It exists to give particular recognition to those breweries committed to giving customers the quality and variety we seek. Fittingly, the award has been named in honour of the late Oliver Hughes who made an immeasurable contribution to the quality and variety of Irish beer.
2017 Beer of the Year
Surrender to the Void
a double IPA by Whiplash Beer, of no fixed abode
Another year, another champion double IPA. The style, while not exactly ubiquitous in Irish brewing, has certainly become more commonplace. What separates Surrender to the Void from many of its contemporaries, however, is the clean, clear and distinct flavours without any syrupiness or heat. As well as the secret combination of hops, this beer's success owes much to to the care taken with canning and distribution, ensuring it's as fresh as possible when it lands in the glass.
Whiplash arrived on the scene in the first half of 2016, though the man behind it, Alex Lawes, was well-known in Irish beer previously, from his full-time job as Head Brewer at Rye River. Surrender to the Void was brewed at Rye River, though Alex has travelled to other breweries during the year to make different recipes, qualifying Whiplash as a fully-fledged gypsy brewer.  
1st Runner-Up
Little Fawn
a session IPA by The White Hag Brewery, Ballymote, Co. Sligo
It's not all about pounding great IPAs for the Irish drinker: a need for beer by the pint is still part of the national character. And few beers are as rewarding to drink by the pint as Little Fawn, the 4.2% ABV session beer that White Hag introduced in the summer of 2015. It was a bit of a gamble for a brewery which specialised in stronger, heavier beers, especially since the style of session IPA had never been brewed here before. But it paid off handsomely, becoming the brewery's most popular beer by the time it was celebrating its second birthday in July 2016.
Mosaic is the signature hop, giving it a mouthwatering tropical fruit character backed by just enough of a bitter pinch to balance the flavour.
2nd Runner-Up
Bonita
an India dark ale by O Brother, Kilcoole, Co. Wicklow
Pester-power is not to be underestimated. Bonita caused a sensation when it arrived in a very limited edition in early 2015. The reason for it being such a small batch was perhaps understandable: it's all of 7.1% ABV for one thing, and its amazing dark malt and floral hop complexity suggested that it was very expensive to make. And sure, maybe it was just a fluke. After a year of being asked when Bonita is coming back, the O Brother brothers finally gave in in autumn 2016 and brought it back, this time sending it out bottled as well as kegged, with a small amount on cask as well. And proving, of course, that they were well capable of repeating the feat of brewing a stand-out, unique, style-defying beer. Unsurprisingly, Beoir members deemed that deserving of an award, though presumably only to ensure a more regular supply.   
The Oliver Hughes Award for Best Brewery 
The White Hag
Ballymote, Co. Sligo
Among the several hundred votes cast, for a total of 135 different beers from 39 different suppliers, a handful of breweries stood out as being the consistent favourites. When the final count was tallied, The White Hag scored highest, its total spread across eight of its beers. Though other breweries had more beers in the running, it's clear that White Hag's made a bigger impact on a per-beer basis, receiving plaudits for annual seasonals such as Yule, radical one-offs like their Brett Pale Ale, as well as permanent fixtures such as Little Fawn.
When White Hag arrived in a blaze of glory at the Irish Craft Beer Festival in 2014, Oliver Hughes was amazed that a new brewery in Sligo could be producing such a high-quality diverse output. It's fitting that the first recipient of the award bearing his name is that same brewery, still amazing the customers two and half years later.
Thanks as always to everyone who voted, and congratulations to all the winners.
Category: News
Published on Sunday, 07 February 2016 17:59
Written by TheBeerNut
This is the fifth run of Beoir's annual awards, seeking to find the drinkers' favourites from among the beers produced in Ireland. Given the ever-growing number of breweries in Ireland, and the range of beers that the established players have been coming out with, competition was understandably intense. A record 150 different beers received a nomination by the members of Beoir who cast their votes through the month of January 2016. Every beer produced on the island of Ireland and commercially available during 2015 was eligible and as always the top three favorites receive awards. Beginning with...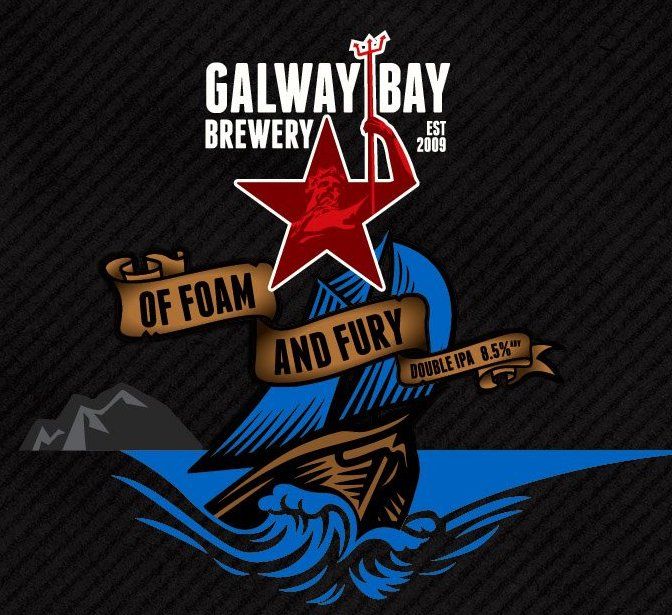 2016 Beer of the Year
Of Foam & Fury
a double IPA by Galway Bay Brewery, Galway City
Galway Bay Brewery's double IPA is no stranger to the Beoir awards podium, having won a trophy every year since its release. After scooping the top prize in 2014 it was beaten into third place last year but has now regained the crown. It polled steadily throughout the month of voting and emerged as the clear winner at the end.
First brewed in late 2013, Of Foam & Fury has become something of an ambassador for Irish craft beer, its big and bright new-world hop flavours making it a world class offering. As head brewer Chris Treanor passes the baton to his successor Will Avery, Of Foam & Fury is a significant part of the legacy he leaves at Galway Bay.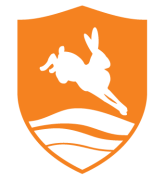 1st Runner-Up
Rustbucket
a rye pale ale by Kinnegar Brewing, Rathmullan, Co. Donegal
This is the first time Kinnegar has featured in the Beoir awards though Rustbucket, brewed since 2013, has always been popular, even spawning a spin-off dark variant: Black Bucket. It's another bright and fresh hop-forward beer, bursting with tropical fruit and with a sharp, invigorating bitterness given an extra edge by the grassy rye flavour. Kinnegar's output over the last year has been phenomenal, with a seemingly endless sequence of experiments and one-offs. The affection that the drinking public has for Rustbucket shows that the core range is by no means being neglected.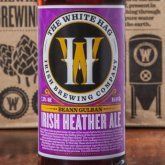 2nd Runner-Up
Beann Gulban
a sour heather ale by The White Hag Brewery, Ballymote, Co. Sligo
Sour has never been so popular in Ireland and it was only a matter of time before one such featured in the Beoir awards. In fact, all three breweries here have been experimenting in the sour genre of late. Beann Gulban, in its current form, first appeared in late 2015. In contrast to the hoppy winners, this is made with heather in place of hops making it an incredibly complex, and unique, flavour experience. 
Congratulations to the winners and thank you to all the Beoir members who took the time to vote.
Category: News
Published on Wednesday, 28 October 2015 18:39
Written by TheBeerNut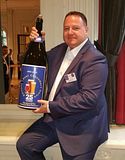 On Wednesday 21 October hundreds of beer drinkers from across Europe raised a glass in Brussels to celebrate of 25 years of EBCU (European Beer Consumers Union) campaigning success.
The celebration took place at De Markten, where members were able to sample beers hand delivered from across Europe, showing the great diversity of beer styles and traditions existing in different countries. Members of the European Parliament, European Commission and European Economic and Social Committee officials were in attendance.
Beoir was represented by Chairman Reuben Gray (pictured) and Irish brewing by Carlow Brewing Company, which kindly donated a range of its beers to the event.
The new EBCU executive was welcomed in on the night, which will include Carl Kins from Belgium, Bo Jensen from Denmark, Tim Webb from the UK, Jan Lichota from Poland and Henri Reuchlin from The Netherlands. The new executive will be focusing EBCU's campaigning efforts on promoting transparency in consumer information of beer and for a fair taxation system for beer across the European Union.
EBCU Chairman Henri Reuchlin says: "The 25th anniversary of the EBCU marks an important milestone in our history. We have more support than ever before from European countries, demonstrating the real demand for a pan-European voice for beer drinkers. We look forward to working closely with the European institutions and our member countries to support the beer industry across Europe."
Category: News
Published on Saturday, 07 February 2015 13:20
Written by TheBeerNut
For the fourth year of its existence, Beoir has run a competition to find Ireland's favourite beer: the one the drinkers enjoyed most and want to see more of, and more like it. Every beer brewed and sold on the island in the past year is eligible, and previous winners have included Franciscan Well's Shandon Century Stout and Metalman Pale Ale.
With the explosion of new breweries in 2014, the field was bigger than ever and a total of 128 different beers from all over the country received votes from their fans. It was a very close run contest but even from early on, three beers in particular stood out amongst the pack.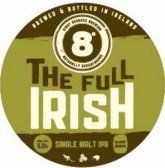 2015 Beer of the Year
The Full Irish
an IPA by Eight Degrees Brewing, Mitchelstown, Co. Cork
As has become tradition at this stage, a new arrival took the top prize. The Full Irish was introduced at the 2014 Franciscan Well Easter Beer Festival to immediate acclaim. Its name comes from the 100% Irish grain bill, using malt supplied by The Malting Company of Ireland which, like the brewery, is based in Co. Cork. Where this India Pale Ale really shines, however, is in the hopping. Generous use has been made of American varieities Ahtanum, Centennial, Citra and Amarillo, giving a punchy 65 IBUs and lots of grapefruit and tropical fruit aromas and flavours. Since the first outing at Easter the beer has appeared several times and is now available bottled as well as on draught. It's a beer to drink fresh so if you have any in stock, toast its success now!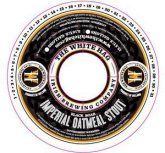 1st Runner-Up
Black Boar
an imperial stout by The White Hag Brewery, Ballymote, Co. Sligo
Not only a new beer, but a brand new brewery in second place. The White Hag, and Black Boar in particular, caused a seismic ripple when it set up stall at the Irish Craft Beer & Cider Festival in the RDS last September. Even at the opposite corners of the hall, beer enthusiasts were passing around glasses of the unctuous imperial stout, speaking in hushed reverential tones. Brewmaster Joe Kearns earned his chops stateside and has brought plenty of that American nous to this beer. At 10.2% ABV it's an uncompromising stout, but wonderfully smooth with that, avoiding the heat and harshness that strong beers like this sometimes have. Many a Beoir member can testify to its dangerous drinkability. While officially only produced for export, we'd like to thank the brewery for letting the occasional keg roam free locally.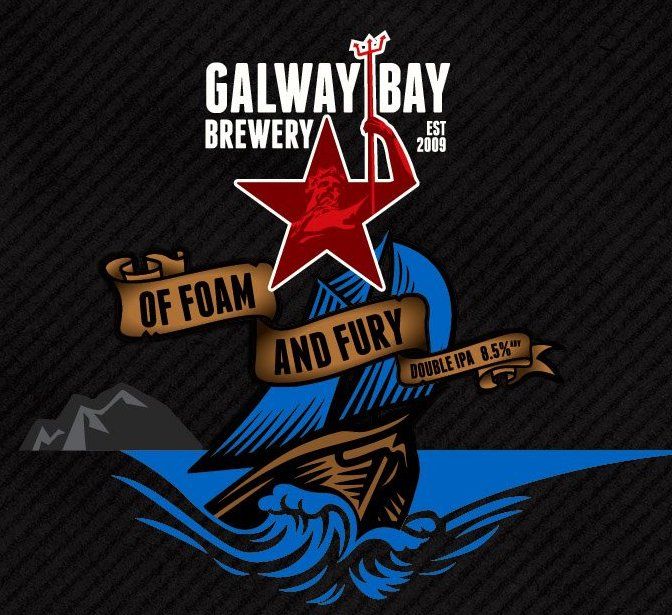 2nd Runner-Up
Of Foam & Fury
a double IPA by Galway Bay Brewery, Galway City
Proof that its gold medal last year wasn't a fluke, Of Foam & Fury has held its ground on the awards podium for a second year. 2014 saw it available outside the brewery's pubs for the first time, in a bottle-conditioned format. And while we understand the detail of the recipe has changed a little, it's still as weighty, warming and fruity as ever it was. 
Congratulations to the winners and thank you to all the Beoir members who took the time to vote.
Category: News
Published on Monday, 18 August 2014 10:11
Written by TheBeerNut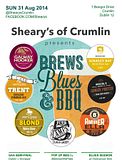 Dublin 12's leading beer bar, Sheary's of Crumlin, is celebrating Irish Craft Beer Week 2014 with the arrival of a range of new beers on Sunday 31st August.
The award-winning draught line-up includes Eight Degrees Amber-Ella, Galway Hooker Pale Ale and Rascal's Ginger Porter. White Gypsy's Trent bitter will have the honour of being the first to pour from the pub's brand new cask beer engine.
Barbecue will be provided by the always-excellent #BrewsWePlate team, beginning at 4pm. The All-Ireland football semi-final between Dublin and Donegal will be live on the big screen from 3.30pm and at 5.30pm the live blues session with Hollywood Slim kicks off.